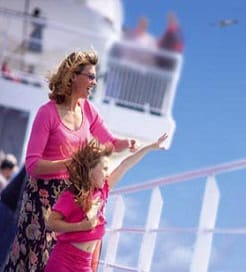 How to book ferries from British Colombia to Canada
There are 3 ferry routes operating between British Colombia and Canada offering you combined total of 15 sailings per week. Pacific Ferries operates 3 routes, Keats Landing to Horseshoe Bay runs 5 times per week, Keats Landing to Coal Harbour about 5 times weekly & Coal Harbour to Keats Landing about 5 times weekly.

As the frequency and duration of crossings on some routes varies we would advise that you do a live search for crossings from British Colombia to Canada to get the most up to date information.
Ferries from British Colombia to Canada
About Canada:
Canada, the world's second largest country by total area, is in North America, with the United States to the south and Greenland to the northeast.

Synonymous with the great outdoors, Canada has a huge variety of impressive landscapes ranging from enormous mountains and glittering glaciers to eerie forests and picturesque beaches.

Spectacular cityscapes can be found in the capital, Ottawa, the cosmopolitan Toronto and the French-speaking Montreal. Within these cities, you can delve into a vibrant arts scene, enjoy a diverse cuisine or let loose at incredible music events like Jazz parties and classical repertory theatre.

If you're looking to cross the border from the United States, there are regular ferry crossings from Seattle, Washington State to Vancouver Island. Plenty of domestic routes are available along the British Columbian Coast as well, with connections between the popular Victoria and Graham Islands.